Major Research and Collaborative Programs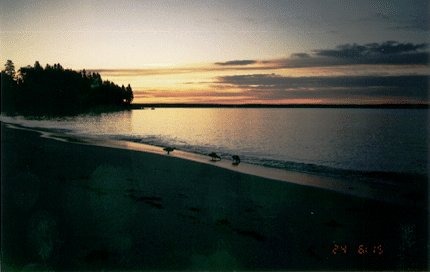 Queensland Beach. Photograph by Carolyn Smyth
The Department of Oceanography is involved in several major research and collaborative programs, some of which are linked here:
The CANadian version of DIEcast

CANUCKDUCK '97

The Canadian component of SandyDuck '97 Coastal Field Experiment

Centre for Marine Environmental Prediction

The research program sponsered by the IBM Environmental Research Program.

GLOBEC (GLOBal ocean ECosystems dynamics) research program.

An industry/government/university pilot project to stimulate growth in the ocean technology sector.

Research program funded by MSC, MARTEC and NSERC for Ocean/Atmospheric modelling and research.

Summary Report for the Canadian participants in the International SOLAS Open Science Meeting
Back to [Dept. of Oceanography] home page.