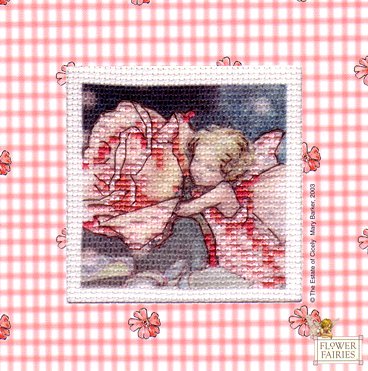 This was a freebie from "Britain's No. 1 CrossStitcher" magazine.
It came with the aida, a heat transfer, and the mat - I just embellished it with a bit a stitching - finished it in an evening!
Rose Fairy from DMC's Flower Fairy series - Designed by Cicely Mary Barker, freebie kit included with CrossStitcher, July 2003.
Completed August, 2003.
Back to [my xstitch page.]