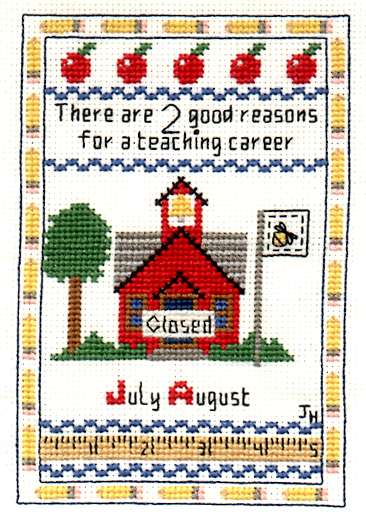 This is a little gift I made for my daughter's grade 3 teacher.
Since kids in Nova Scotia are still in school in June, I changed it a bit - the pattern originally said "3 reasons" and "June July August".
I also changed the flag - the pattern has an American flag, and I didn't have a Canadian flag pattern, so I added a little bee - the school mascot. Her teacher LOVED it!
Teacher Sampler from "For the Love of Cross Stitch", September 1989. Designed by Patsy Wilson Moore. Completed June, 2002.
Back to [my xstitch page.]