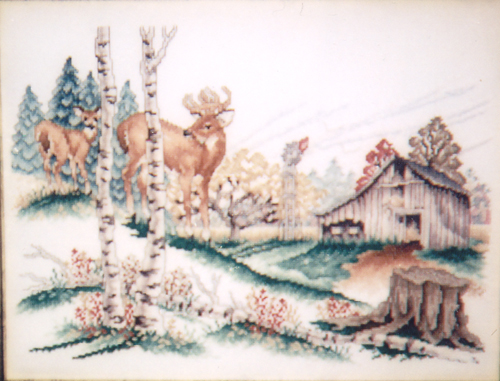 This one's for me! It sat in my UFO pile for long stretches, since every time I picked it up I made an error, but I finally got it done.....
Not a very good scan - it's so big that I had to take a picture of it and scan the picture.
"The Wary Approach" from Stoney Creek Collection, Leaflet 28.
Back to [my xstitch page.]